Kitchens by Woody's
Outdoor Kitchens
Do you enjoy spending time in your backyard or by your pool? Do you enjoy grilling out and entertaining, whether it is family time or a gathering of friends? Would you like to take your outdoor experience to the next level and create that perfect oasis in your beautiful backyard or pool area? If so, a NatureKast Weatherproof Cabinetry Outdoor Kitchen by Kitchens By Woody's is a great way to maximize your outdoor living and entertaining space.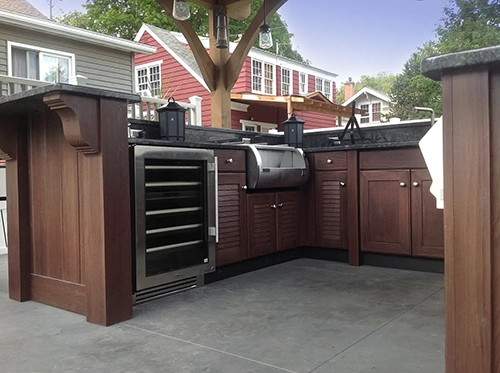 With an outdoor kitchen, you can combine the joy of cooking outdoors with the conveniences once only found indoors. You'll have all the appliances you need within your reach, allowing you to make the most of your time outside, rather than making repeated trips inside to the kitchen. Cooking and grilling out becomes part of your outdoor entertainment when you aren't limited to the indoors.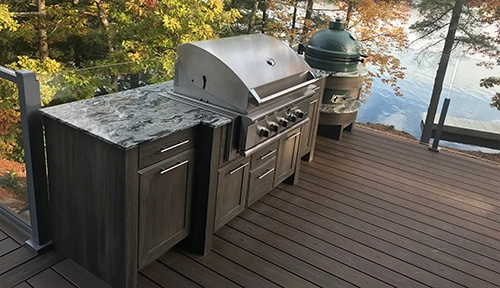 The name NatureKast is synonymous with beautiful outdoor kitchens and we are serious about maintaining that legacy. We are proud to introduce this line of weatherproof cabinets designed to perfectly complement any style for any home.
Discover the rich look of real wood outdoor cabinets without the constant maintenance. NatureKast has revolutionized the outdoor kitchen industry by offering the first 100% weatherproof cabinet using a technologically advanced hi-density resin system that perfectly replicates the natural color and texture of real wood.
Enjoy unlimited design options for your outdoor kitchen area along with the widest range of outdoor TV cabinets, decorative molded elements and full-access appliance cabinets.